Entries Open March 1st 2023
Proudly brought to you by the Blue Mountains Creative Arts Centre, Glenbrook.
The Blue Mountains Creative Arts Centre, a not for profit organisation, invites all print makers to enter our inaugural Print Prize to celebrate our new print room.
As the first art centre in the Blue Mountains it has always been our mission to foster the arts in our community providing classes, workshops, groups and exhibitions. It's now time for us to reward creativity!
Major Prize: 2 week solo exhibition (value $2000) courtesy of Gallery ONE88 Fine Arts
Emerging Artist: 2 week solo exhibition (value $1100) courtesy of Gallery NWC: St Leonards, 'Gallery 2'
Second Prize: 2 week solo exhibition (value $900) courtesy of Gallery NWC: St Leonards , 'Gallery 1'
Third Prize: A handmade paper pack to the value of $200courtesy of Black BirdPaper
Youth Prize (U.25): One year subscription to Imprint Magazine courtesy of The PrintCouncil of Australia
Youth H.Commended: Courtesy of BMCAC
2 x H.Commended: Courtesy of BMCAC
Judging Panel: TBC
Curator: Katherine Kennedy
Contact: 0402 470 231 (text preferred)
Address: Corner Hare and Moore St, Glenbrook
Important dates:
Entries Open: March 1st 2023
Entries Close: June 30th 2023
Delivery: July 1st 2023 10am – 2pm - No exceptions.
Pick Up: Not before Sunday 9th July from 5pm - 7pm.
Opening Night: Friday 7th July, 6:30pm - 8pm
Exhibition Open: Saturday & Sunday – 8 & 9th July 10:00 till 4:00.
Sizes below are the MAXIMUM whether the works are framed or unframed. (Unframed must be foam core backed)
2D: 45cm x 33cm
3D: 45cm x 35cm x 35cm
Works will be displayed at the discretion of the BMCAC Committee.
Works will be accepted by mail. Works must be flat packed and include a stamped self addressed envelope or label for return mail. Works must arrive before the closing date.
Mailing address:
BMCAC Print Prize
c/- K.Kennedy
11 Olivet St
Glenbrook
NSW 2773
NB: Third prize sponsor 'Black Bird Paper' will be present 9am - 2pm, Saturday 1 July 2023, for artists to meet during artwork drop off. Marguerite of Black Bird Paper will be showcasing and selling paper to printmakers on this day.
We thank our valued Sponsors.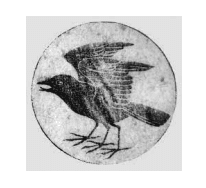 Blue Mountains Print Prize Form
Please fill out the form below and pay using our secure credit card form to register your entry.
Sorry. This form is no longer available.